YOUR PERCEPTION IS NOT REALITY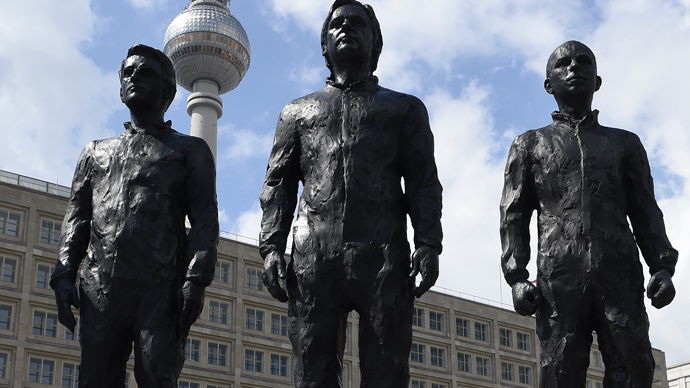 Lifesize bronze sculpture featuring (L-R) former National Security Agency (NSA) contractor and whistleblower Edward Snowden, WikiLeaks founder Julian Assange and former US soldier Chelsea Manning convicted of violations of the Espionage Act, on May 1, 2015 at Alexanderplatz square in Berlin. (AFP Photo / Tobias Schwarz) / AFP
One of the German capital's central squares has become the stage for a provocative art piece, which not only celebrates whistleblowers, but encourages other ordinary citizens to speak out.
"They have lost their freedom for the truth, so they remind us how important it is to know the truth," Italian sculptor Davide Dormino told the media in Berlin's Alexanderplatz.
The life-sized statues of the three whistleblowersstand upon three chairs, as if speaking in an impromptu public meeting. Next to them is a fourth, empty chair.
For…
View original post 369 more words