I wonder whether we can still halt our 'current descent into barbarism'. Is it a war rich against poor?
The New Dark Age
28 January 2020 — Global Ecosocialist Network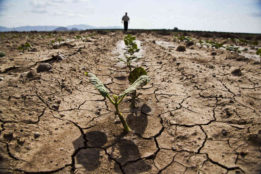 Rehad Desai
The word catastrophe is being used more and more by institutions reporting on the effects of extreme weather in the two regions of Africa, Southern and South Eastern Africa, and of late Australia. The word means a number of things: tragic; fiasco; utter failure; sudden and violent change in a feature of the Earth. All are completely fitting for the situation we now face.
View original post 2,012 more words