Jonas Schmidt-Chanasit is a German virologist and Professor of Arbovirology at the University of Hamburg. Schmidt-Chanasit is also the Deputy Director of the WHO Collaborating Centre for Arbovirus and Haemorrhagic Fever Reference and Research at the Bernhard Nocht Institute for Tropical Medicine.
Wikipedia
"The destruction of intact ecosystems and climate change play a crucial role in the spread of new viral diseases such as Sars-CoV-2. An interview with tropical medicine specialist Jonas Schmidt-Chanasit about the origin of the virus and the fight against pandemics. . . "
I am not going to copy this interview here, but I am very interested in this discussion how pandemics are related to environmental degradation and climate change. 
Here you can find out more about this interview: It is written out in English!
And here is another interesting person who tells us a lot about the reason for pandemics:
Prof. Johannes Vogel, Ph.D.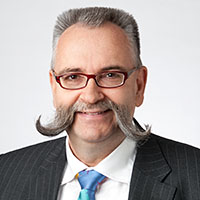 Fax: 
+49 30 889140 – 8561
Museum für Naturkunde
Leibniz-Institut für Evolutions- und Biodiversitätsforschung
Invalidenstraße 43
10115 Berlin
Deutschland
Tasks
Leadership of the Museum für Naturkunde Berlin as its Director General
Representation in national and international fora
Professor of Biodiversity and Public Science, Humboldt University, Berlin
Research
Research interests:
Role of museums in science and society
Public engagement with science
National and international science policy
evolution & biodiversity research
Research projects:
2020    EU Commission & BMBF "A Citizen Science Decade 2020-2030",
conference & festival supporting Germany's EU Council Presidency.
2017 – 2021    DFG. Erschließung der Brandenburgisch-Preußischen Kunstkammer.
Humboldt Universität (HU), Stiftung Preußischer Kulturbesitz (SPK), MfN, D.
2017 – 2021    Mercator Stiftung, The Open Science Policy Platform and its impact on the
development of Open Science in Europe. D.