Please, think about this:

"The proposed amendments would make the WHO's proclamations legally-binding rather than just advisory recommendations. The changes would institute global digital health certificates, dramatically increase the billions of dollars available to the WHO and enable nations to implement the regulations WITHOUT respect for the dignity, human rights and fundamental freedoms of people."
The Most Revolutionary Act
Please watch the video or listen to the audio and follow along with the transcript below.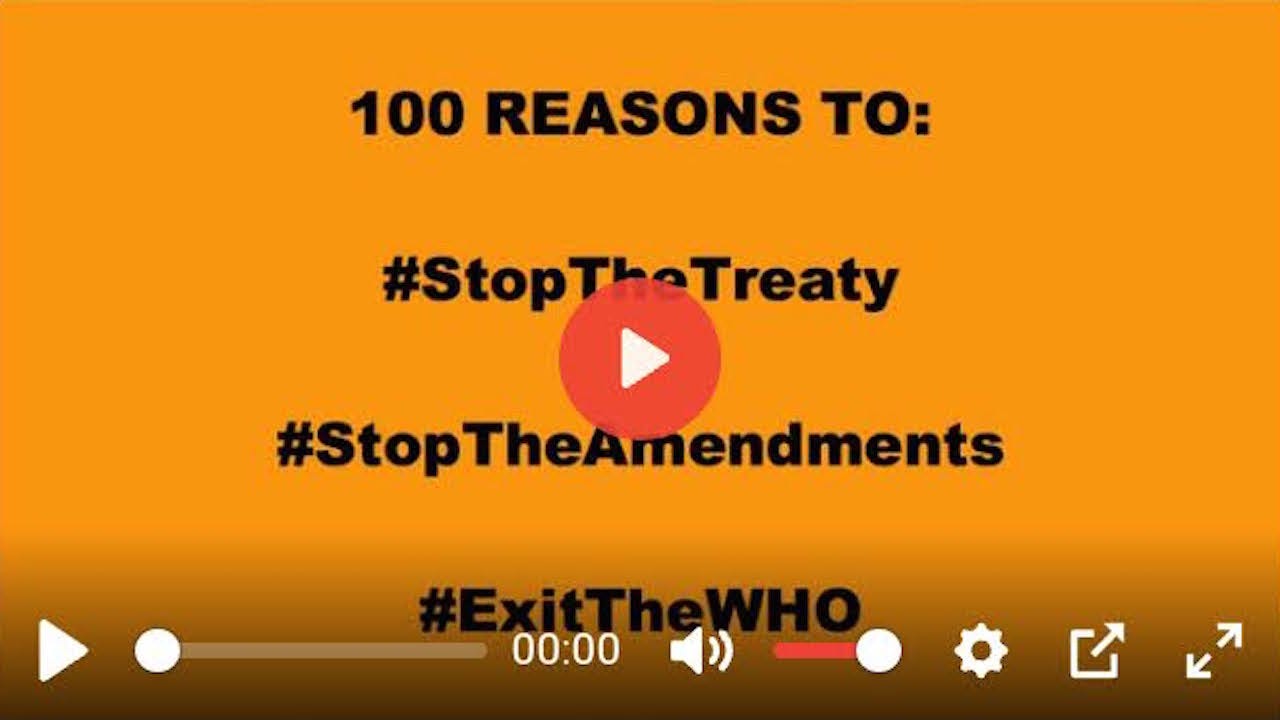 https://www.bitchute.com/video/jKCzznE8CK2r
Please be patient. The audio may take a few moments to download.
This article is an in-depth, very serious analysis of both the proposed "Pandemic Treaty" and the proposed amendments to the International Health Regulations.
Please share this article with everyone you possibly can.
I know that this article is long. Here is the short version:
The World Health Organization is attempting a GLOBAL POWER GRAB by seeking to have the 194 member nations of the World Health Assembly adopt amendments to the International Health Regulations as well as adopt a completely new international agreement commonly referred to as the proposed "Pandemic Treaty.".

The proposed amendments would make the WHO's proclamations legally-binding rather than just advisory recommendations. The changes would institute global digital health certificates, dramatically increase the billions of dollars available to…
View original post 147 more words